Park West Village Directory
The Full Moon Oyster Bar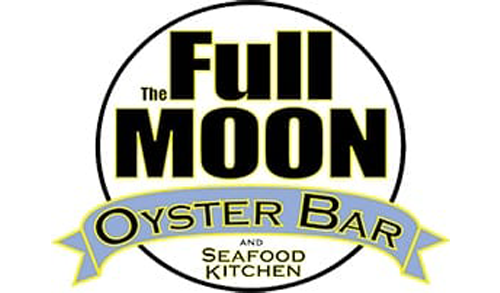 About The Full Moon Oyster Bar
The Full Moon Oyster Bar is a popular watering hole and seafood grill located in Clemmons, NC and Southern Pines, NC, a few hours from the coast but still boasting some of the freshest seafood anywhere. Homemade recipes handed down over the years make our soups and original entrees some of the best in the southeast. Like the traditional steam houses down on our coast, we have learned that Fresh Oysters and other shellfish delights, are best prepared using hot steam only to preserve the salty good freshness we love.
Regulars and new comers alike who dine at the uniquely sectioned 50 seater bar are treated to more than just an awesome meal. The Shuckers behind the bar always provide a special hospitality and will even shuck your oysters right in front of you. Be sure to try one of our famous homamade cakes for dessert if you want to treat yourself to the real deal.
The bright seascapes and murals all around you make the wall glow with visions of being at the beach. The mellow atmosphere and happy faces of the smiling seafood lovers sitting next to you will surely make you feel that you are at an extraordinary setting. Come in and have a glass of wine or a cold beer and you will see that at the Full Moon, there are no strangers. Who knows, you might even find a pearl in your oyster.
General Manager: Jonas Glascoe
[email protected]
1600 Village Market Place, Morrisville, NC 27560
Wednesday: 4 p.m. - 9 p.m.
Thursday: 4 p.m. - 9 p.m.
Saturday: 3 p.m. - 10 p.m.
Sunday: 11:30 a.m. - 5 p.m.